A Wig is Not Enough. Stories of Male to Female Transgenderism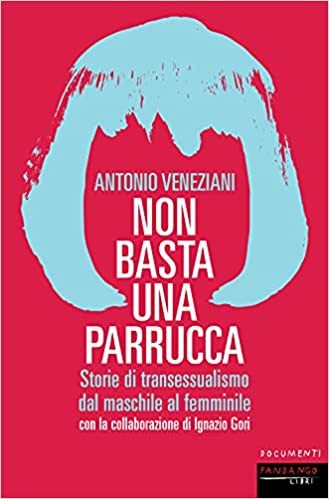 Original title:Non basta una parrucca. Storie di transessualismo dal maschile al femminile
By: Veneziani A., Gori I.
First published in Italy: Fandango Libri, 2021
Genere: Social sciences
Overview: "A wig is not enough" is a journey into the world of transgenderism, where seventy transgender women tell their stories, chosen out of about four hundred interviews collected in more than three years of work. A book made of stories, humanity and courage, accompanied by a collection of additional texts by scholars and artists who worked with the transgender world during their careers.