Middlesex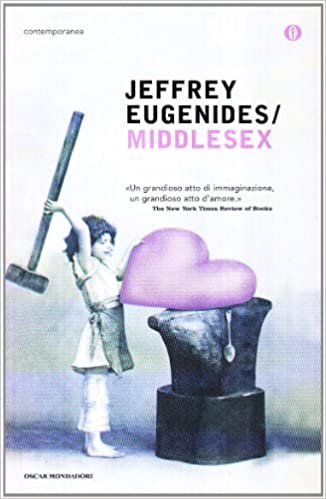 Original title: Middlesex
By: Eugenides J.
First published in Italy: Mondadori, 2003
Genere: Novel
Overview: The protagonist and narrator of the novel is Calliope, aka Callie. Her story is intertwined with that of her family, starting with her paternal grandparents who arrived in the United States from a Greek village in Turkey, after the war between Greece and Turkey in the early '20s. Even though her grandparents are siblings, they are in love, and decide to marry, taking advantage of the escape. Her parents represent economic growth and the stigma of being foreigners. Callie was born a hermaphrodite, but no one discovers this for a long time, and so she grows up as a girl. For her, it will be a surprise to discover that she is different from her friends. An accident during adolescence brings her intersex condition to light. The family turns to an expert who advises an operation for gender reassignment, thus maintaining the feminine aspect with which Calliope was raised. But Callie decides to follow her genetic nature as a male, assumes the male identity of Cal, and flees New York. The description of the United States of the 1920s as seen by two generations of immigrants is also quite interesting.
Notes: Pulitzer Prize for Fiction (2003).