Cinzia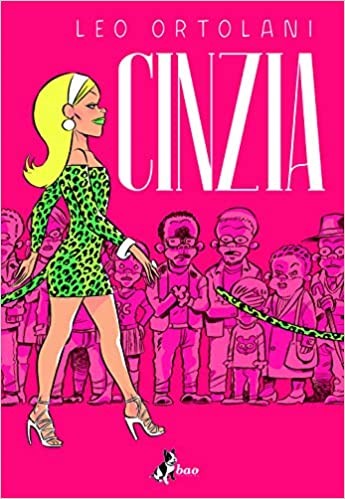 Original title: Cinzia
By: Ortolani L.
First published in Italy: Bao Publishing, 2018
Genere: Comic Book and Graphic Novel
Overview: Cinzia Otherside is perhaps the most beloved character of the "Rat-Man" saga, a comic strip created and drawn by Leo Ortolani. Cinzia, a platinum blond transgender mail carrier, is madly in unrequited love with Rat-Man, the superhero of the "city with no name".
Thanks to his creation's popularity, Ortolani gave Cinzia a story of her own. This time Cinzia has a crush on Thomas, an activist of a fundamentalist association, sworn enemy of gender ideology and homosexuality. Another of Cinzia's dead-end stories. But in the end, love triumphs, even if only for a few moments, and it is Cinzia who comes out the winner, with her desire to always remain herself, strong in her irrepressible feelings. "Cinzia", after all, is an excuse to reflect on differences, on a normality no one has ever been able to define unequivocally. Readers are faced with two different visions of the transgender world: the one of those directly involved, the other of those who have only seen it from the outside, never getting to know its often complex and delicate implications. It is Cinzia herself who explains this to the reader, with facts and words. During the narration we find her looking for a job, for love, for her place in the world. Hers are difficult circumstances, between rejections and a sense of inadequacy in everyday life and in her relationships with people.