Antonia's Strength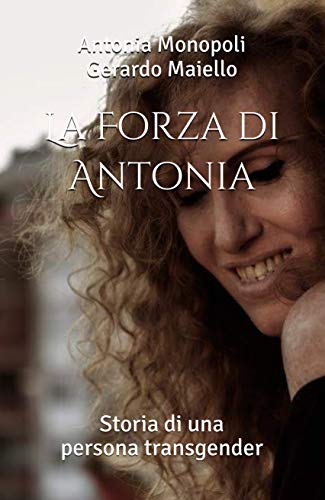 Original title: La forza di Antonia
By: Monopoli A., Maiello G.
First published in Italy: Independent Publication, 2019
Genere: Biographical fiction
Overview: Bisceglie, a small town in Apulia, divided between the Adriatic Sea, a melancholy and tired old man and the countryside, a golden fleece woven with the scent of cherry trees. Antonio is "effeminate." At the age of eight, he begins what he defines as a Via Crucis between general practitioners and psychiatrists who propose asylums and lobotomies. Antonio's childhood and adolescence are tormented by misunderstandings and intolerance, sacrifices and renunciations. As an adult, Antonio discovers transgenderism and finds the answer to that "little girl imprisoned in the heart of a little boy" with "an immense love for life". Thus, begins the transition journey that will lead him to become Antonia. The trip to Milan, prostitution, emancipation, love and LGBT activism will be stages of a journey that will see Antonia become one of the main influential exponents of the transgender movement in Italy. Antonia will gravitate towards theater where she will find again the wonder and amazement of her childhood, when she used to spend hours and hours next to her father, an usher in the county theater. Alessandra, a young monarch butterfly who survived a fire, will help Antonia discover her nature and her way, in an old enchanted valley, a world once populated by spirits and fairies, now destroyed by the greed of men. Antonia's salvation will be that small wing, no longer a reason to be ashamed, but the strength for every soul that, along the way, will also need her help to be happy. The book tells the "different" story of Antonia Monopoli.